Last year, blood cancer patient Morgan Paine took on an extraordinary challenge and rode the 500km cycle ride of London 2 Paris, just one day after receiving chemotherapy for Acute Lymphoblastic Leukaemia.
Despite  Morgan himself not being well enough to get on the bike, 'Team Morgan' will still be at the start line this year in the form of his Mum, Dad and family friend, and Morgan will be taking on a new role with the support team.
Last year, Morgan , along with his Dad, Jon, took on the incredible challenge of completing London 2 Paris, and even travelled down to London to take his place on the start line one day after receiving a dose of chemotherapy.
"On 21st November 2019 Morgan was diagnosed with Acute Lymphoblastic Leukaemia and was quickly transferred to the Young Persons Unit at the Queen Elizabeth Hospital in Birmingham. We are still not really sure why but on 21st December 2019, Morgan was put into a medically induced coma for 5 days to try to save his life. Thankfully even though Morgan was given a very small chance of surviving he did and he continues to receive the treatment that was researched by Cure Leukaemia at the QE with the support of Teenage Cancer Trust nurses.

Having started maintenance chemotherapy in August 2020 Morgan, was able to restart his fitness journey. When Morgan came out of IT he had to learn to walk again but little by little over the months that have followed he has slowly regained large amounts of his former fitness through steady incremental training all whilst still undergoing chemotherapy treatment both daily at home and monthly at the QE hospital."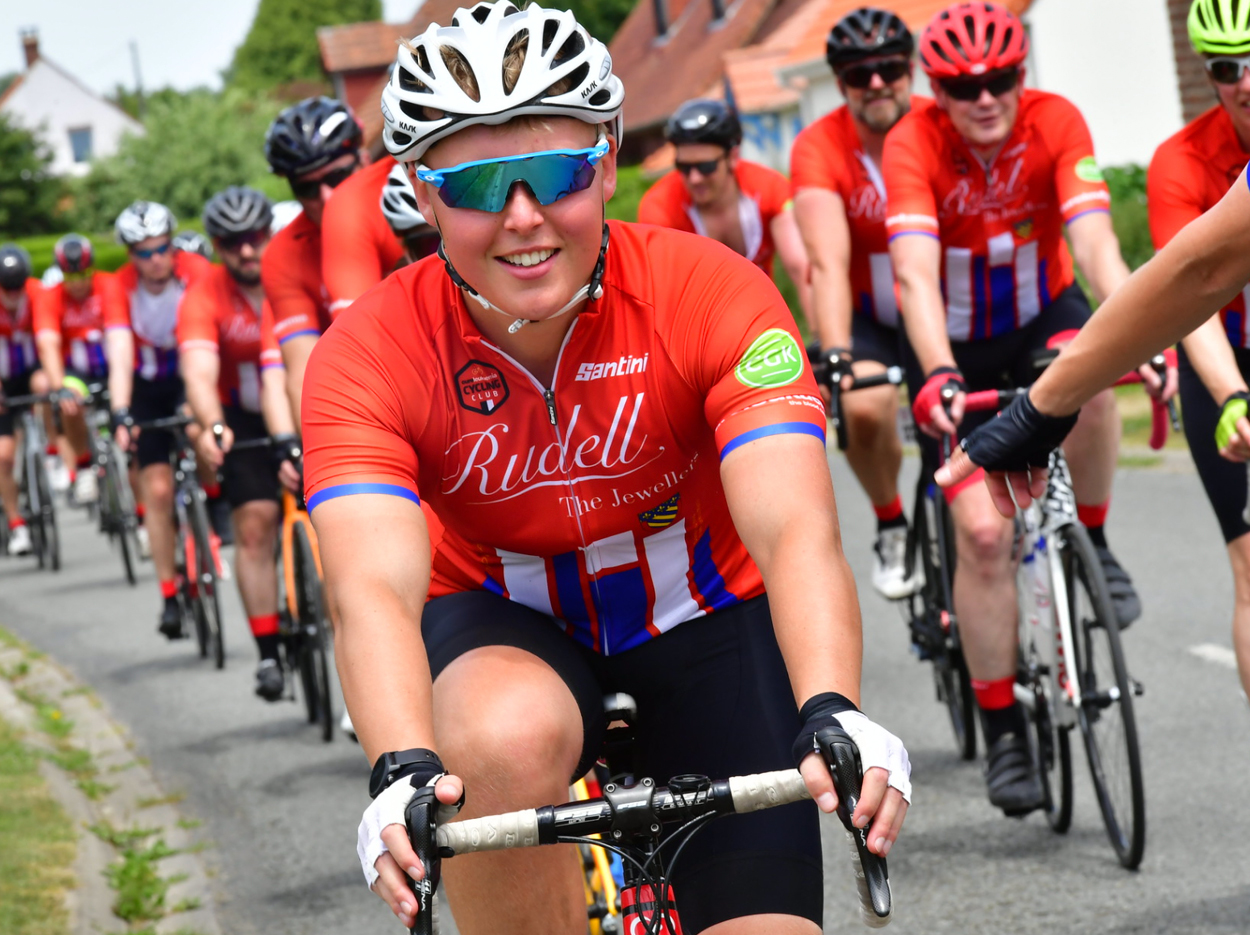 Jon, Morgan's Dad, who rode the entire journey with his last year, and will be taking on the challenge again this year, along with Sam, Morgan's mum, and a close family friend, Andy.
"Team Morgan will still be present on the start line in London.

Good family friend Andy Baldwin will be joining Sam Paine & Jon Paine Morgan's parents to take on the challenge and continue to raise money for such an amazing charity.

In June 2022, Morgan did the unthinkable and completed the London to Paris ride for the charity that had supported him and his family since 2019. If the challenge itself was not enough, he did it just a day after having chemotherapy treatment!

Morgan was due to take part in the 2023 edition of L2P but a fungal lung infection picked up in late 2022 has left him unable to do so, so we'll be taking the challenge for him this year as we set our sights on the Eiffel Tower this June.

Morgan is still receiving chemotherapy treatment for Acute Lymphoblastic Leukaemia."